We Provide Professional Services
BMS Service LLP is a fulfilment company that does have lower storage fees and so could be an alternative to those looking for a little longer storage time. We offer you an advantage that comes with from inventory that's heavy, valuable, or requires a little assembly or customization before shipping. Our services are proficient to:
Affordable Storage
It's not uncommon for small businesses with higher SKU counts to have both high order volume and also pallets that hang around longer. In this case, working with a fulfillment company with more flexible and affordable storage fees might make up for increases in delivery and pick and pack fees
Heavy Products
Shipping rates are a huge part of fulfillment cost. The bigger your product, the bigger your shipping bill. We specifically negotiate better rates for heavier shipments as a game changer. At up to a reasonable %-off shipping rates on heavy orders, a retailer selling weighty products could find significant savings.
Light Assembly
If the product you're selling will require a small amount of assembly or customization before shipping, you need someone who has capable and affordable staff and that is what we offer.
Industry Expertise
Whether you're selling apparel, books or nutritional supplements, we are experienced in storing and shipping your products.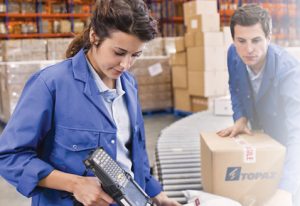 Shipping Expertise
If you need same-day or next-day shipping to a region in the within our fast reach link, be sure to get them there.